medical: DIRECT radiology
Equipment Designed for the way

you

want to work!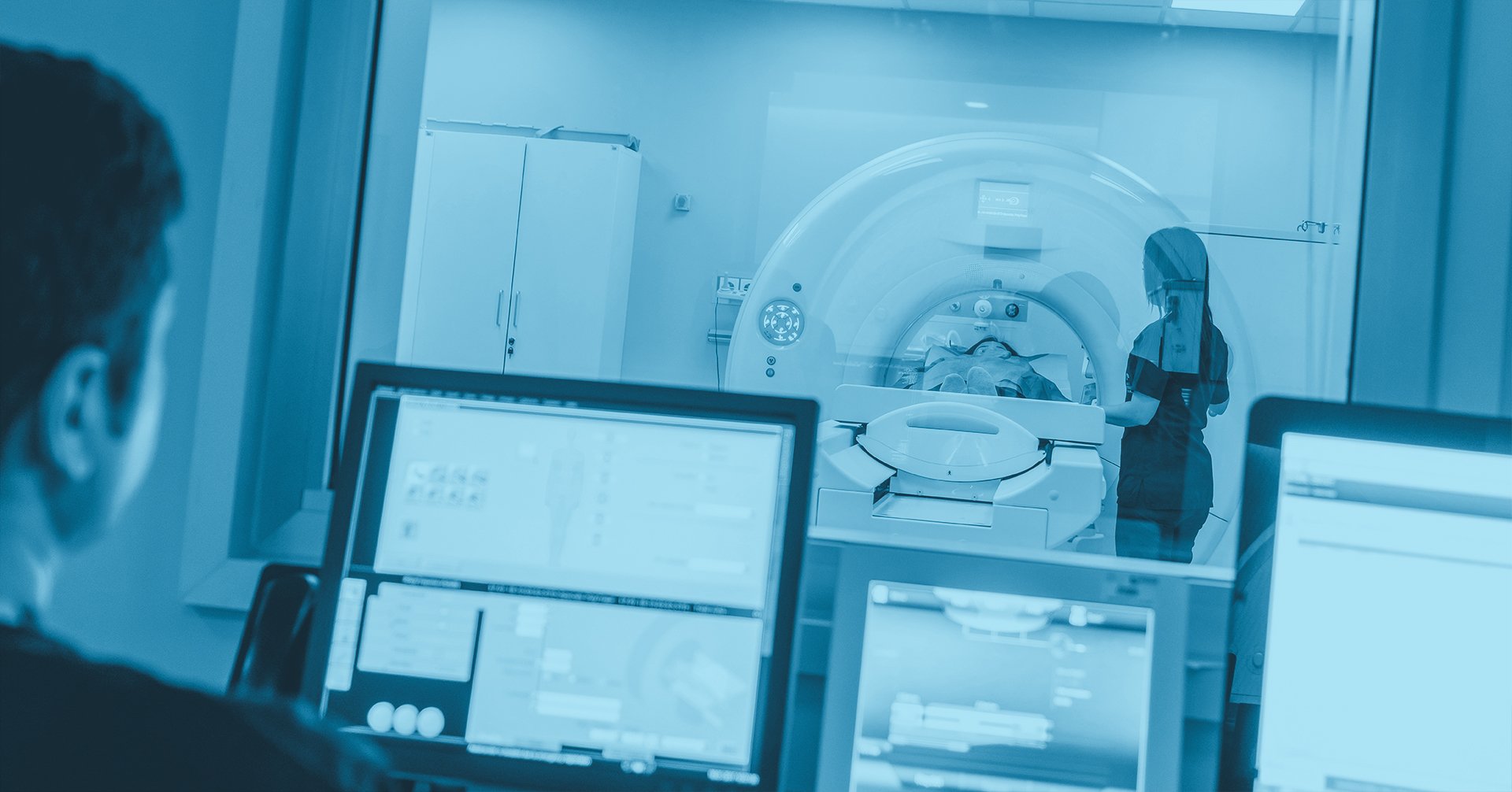 OUR GOAL:
to make this the easiest process possible!
Based on your unique private practice, our sales process can accommodate your specific timeline. During our process, we'll ask about your needs, the type and volume of exams you anticipate, your budget, and your space constraints. Using that information, we make informed recommendations for new or used equipment that meets your requirements. Your system will be installed by our team of expert field technicians with years of training with each of our manufacturers. Our factory-trained engineers complete installation within 1-3 days of arrival and are ready to train your staff once the system is ready for its first radiograph. LS X-Ray will be with you for your equipment's entire lifecycle, keeping it up to date on calibrations and operational, so you focus on what you do best.
Check out our equipment below, and please don't hesitate to reach out with any questions.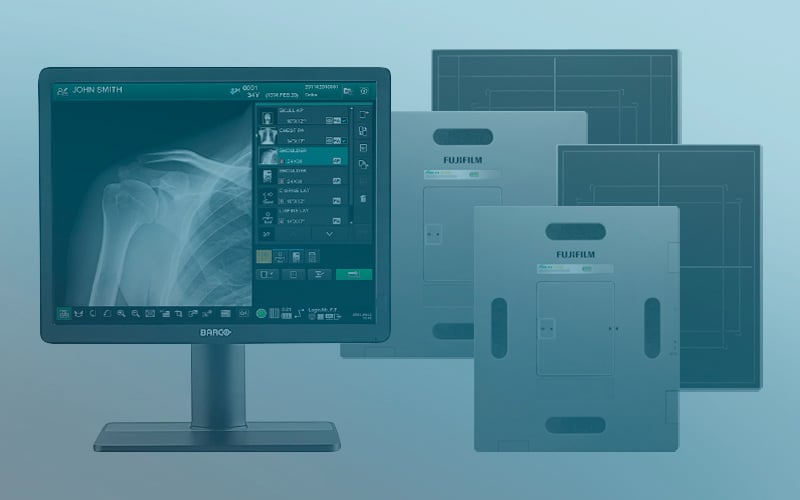 FujiFilm
FDR ES
The FDR is light, portable, affordable, and fits all pre-existing buckys. Featuring Fujifilm's proprietary ISS Irradiated Side Sampling technology, which positions its capture electronics (TFTs) at the irradiation side, in contrast to traditional detectors. This design significantly suppresses scattering and attenuation of x-ray signals, improving efficiency to produce sharper images at lower doses compared to traditional designs. Also available in multiple sizes.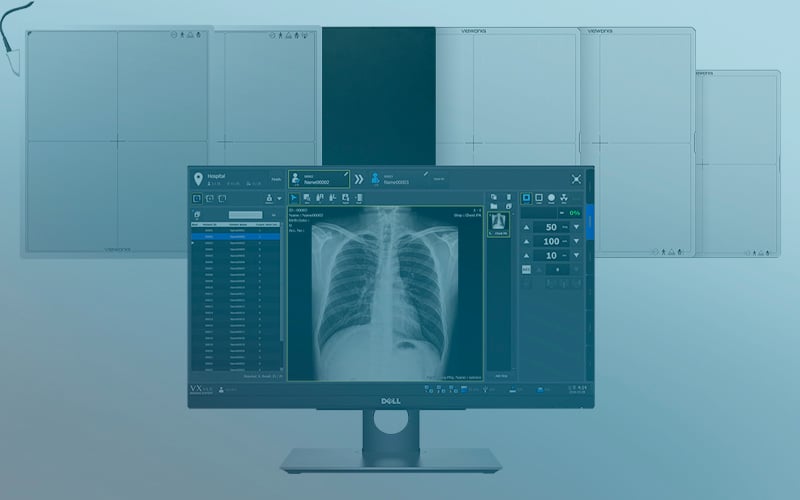 Vieworks Vivix-S
V Series
An affordable DR solution that retrofits to any radiographic system. Vieworks' post processing algorithm provides supreme image quality, specialized for VIVX detectors and is applied to the VXvue software. The Vivix-S series provides the software grid that eliminates the scattering effect of x-rays to produce clearer images. Water and dust resistant with the same image quality in hotter or colder environments, it is suitable for any environment.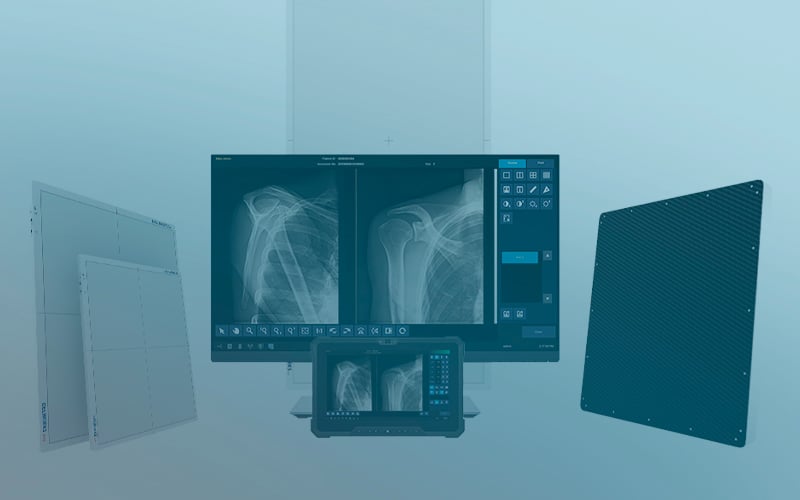 Delworks
Intuitive, powerful, wireless and fixed DR systems with lightweight detectors, for easy retrofits to any radiographic system, and seamless integration in DEL MEDICAL systems. Its advanced anatomical programming and image processing algorithms help optimize technologist productivity. DELWORKS strives to minimize human error and unwanted repeat exams to give technologists high-quality images at a lower dose, with every exposure.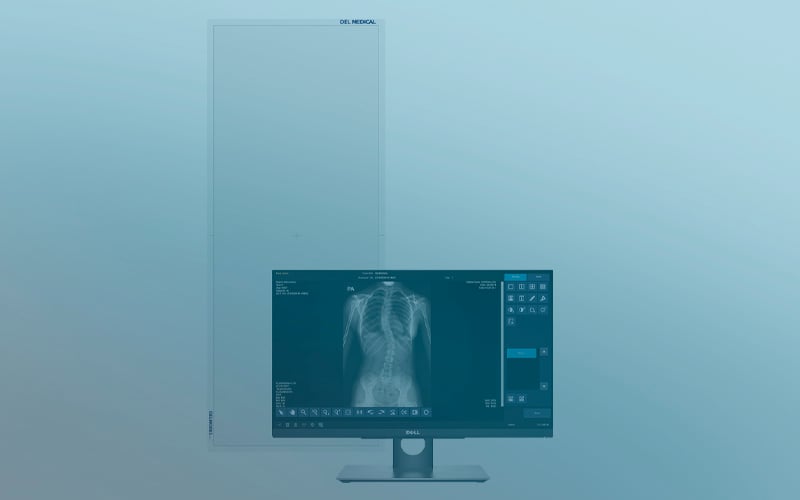 Delworks LLI
Wireless long length 17 x 42 detector. The extensive image area enables full spine and long leg imaging with just ONE exposure. DELWORKS LLI eliminates potential stitching misalignments for improved confidence in diagnosis. Portability allows upright or supine image acquisition. Developed with highly sensitive AED (Automatic Exposure Detection) technology, DELWORKS LLI can be easily connected and synchronized with any x-ray generator.
we promise a
consistent, worry-free experience
At LS X-Ray, we hire the best engineers and work with the best vendors to provide a consistent, worry-free experience for your equipment's lifetime. Let us handle the stress of designing, sourcing, and servicing x-ray equipment so you can focus on what you do best.